This practice was founded on the principle of customer service because we believe that each and every guest that comes to our office should be treated with care and compassion. We find that customer service is severely lacking in our industry these days, and we refuse to let that trend continue. Click here to get a glimpse of the "CustomEyes" experience. And then come see for yourself – we promise you won't be disappointed!
Explore some of the other interesting and informative eye care content in our site:

Better vision has a direct impact on your quality of life. Early detection and treatment of eye disease are critical for long term vision health. Only you can ensure that your eyes are in good health by taking time for regular vision check-ups.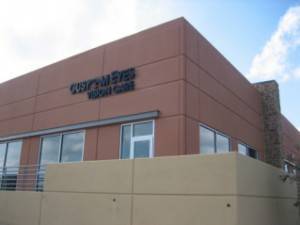 950 E Belt Line Rd, Suite 190
Cedar Hill, TX 75104
In case of emergency, please phone our office at the number listed above and follow the instructions.
We accept most medical and vision insurance plans. Visit our Insurance page or call us at 469.272.3937 to see if you qualify for insurance coverage for your eye examination or eyewear. In addition, you can apply for NO-INTEREST financing for up to 24 MONTHS to use towards any of your eye care needs, including glasses, contacts, and LASIK through CareCredit!